One of these Demo's below.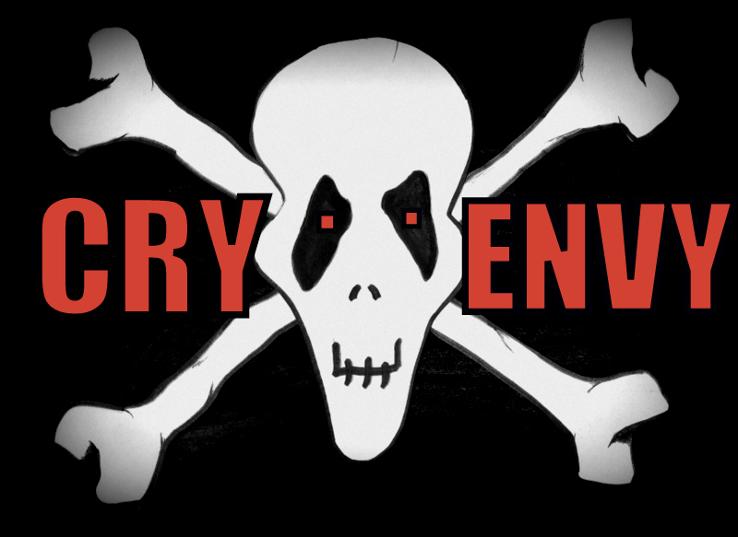 CRY ENVY has taken some time off to write and Brian Roxxy / CRY ENVY will to return to the LIVE scene, in 2017 in what looks to be The Northwest Arkansas Area (And reassemble a NEW Line up. But for now here is some history and if you are in or around the Rogers/Fayetteville AR Area hit me up. CRY ENVY was created in Northern California in 2003/04, by Brian Riggins (A.K.A. Brian Roxxy) Rocked CA from 2005-2010, (recorded 3 Albums 1st NEVER SAY PLEASE, 2nd WELCOME TO MY HOUSE and 3rd YOU'RE MY DIRTY ONE. Then Brian Took a break to work on ANGEL CITY REJECTS from June of 2010 until 2013, but time has come and a long time at that for a Return to CRY ENVY 2017 Looks like it will be the year. and a change of scenery. For Guitarist, Bassist (maybe) and Drummer's interested please contact me @ brianriggins1967@gmail.com
Also in saying a Brand New CRY ENVY CD is in the can and almost ready to see Release 10 tracks (See below).
Keep the Rock Hard and the Groove Sleazy!
CRY ENVY
"VIXEN" the Track below is from the New CD (not in the Mastered version yet)
08 08 Cry Envy - Vixen - H02.mp3
Below is a Video w/Lyrics too "FEELS SO GOOD" from the New CRY ENVY album soon to be released.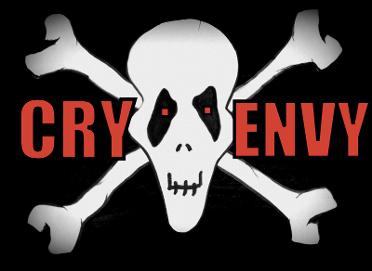 CRY ENVY is currently readying up a BRAND New Release CD. Simply titled "CRY ENVY" since (the 1st 2 were never released on a large scale this will be the first Official Release). Pictured Above..
Tracks include;
1. All Dressed Up (no place to go)
2. C'mon, C'mon, C'mon
3. D.T.F
4. Feels So Good
5. Go Down
6. Pretty Tore Up
7. Got Love For Me (Honey Bee)
8. Vixen
9. Shut up, Shut up (Give me a reason)
10. I wanna kill your pussycat
All songs written and recorded by Brian Roxxy for SNRC Music (c)2013.
All Tracks Brian Roxxy played, Bass, Guitar Lead and Rhythm. Lead Vocals and Backing Vocals.
Drums by Dom.
Recorded at Novi Studio's, Colorado Springs, CO.
Engineered by Kyle.
Mastered by, JK Northrup @ Alien Studio's, Carmichael CA
Special Thanks;
Here are just some thanks to the following people and places; (For The 2011/13 years) The Toad Tavern/Mark S. (Littleton), Wolfpack productions, Jim and Staff, The Lions Lair, Cheers (Denver), The Oriental Theater (Denver), Herman Hideaway, Yeshai Reuben, Bushwackers (Denver), The Union Station, Randy (Colo Springs), Kate @ Rocket Studio's, Chuck McQuatters (You Rock dude), Scott Tiede (for quitting ACR and making me record this, for me on my own), (For former cool ex-bandmates), Ace Blackstone, Alan Harrison, Eric Soprano, Chris Jamison, Noti Bullets, Adam Christti, Chris Michaels, Troy K.(if I didn't list you in "Former Members" well there is a reason for that) (Thanks to,) Skid @ Sleazeroxx (for the previous reviews), D-Days Revenge, Brian @ Rock eyez, Mark Gilmore, Alan Sperry, Joe Sokoloski, JK Northrup (for being such a cool dude & Making the Magic happen on the Mastering and other recordings), Rob Hodge. Sandra Leitner. (for taking Pic's of ACR) Angel W. (For taking CE Pics over the years). (for the 2005/10 years) Tony @ The Kennel Club & Dreamers, Shire Road Club, UGLY's Tequila Bar, The Fire Escape, The Owl Club, The Road House, The Branding Iron, The G Street Pub, Shenanigans, The Powerhouse Pub, The boardwalk. For all those musicians I didn't mention, you know why!, the Women who were inspiration over the years, Tammi, Stefenie, Terri, Katherine, and so many other. (Even the bad women, The Heather's and Kris) and lastly my Family, Mom, Dad, Sisters, and my kids Stephanie and Ryan.
Thanks. Brian Riggins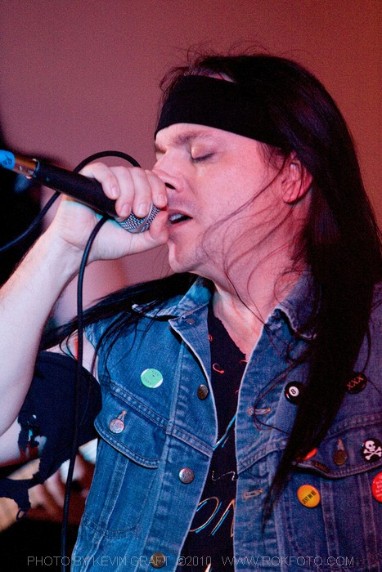 Brian (Roxxy) Riggins - Vocals, Bass and Guitar.
Here are 2 UN-Mastered tracks from the forth coming CD - "CRY ENVY"
01 01 Cry Envy - All Dressed Up, No Place To Go - H02.mp3
07 07 Cry Envy - Got Love For Me (Honey Bee) - H02.mp3
On The Audio-Video page MORE AUDIO, 1st Album "NEVER SAY PLEASE"
2nd Album "WELCOME TO MY HOUSE
3rd Album "YOU'RE MY DIRTY ONE"
- EARLY DEMO's - 5 of 8
LIVE @ The Toad Tavern AUG 31st 2013 (Angel City Rejects Show).
LIVE @ The Shire Road Club JAN 22nd 2010 (Roxxy)
also visit us @ http://www.reverbnation.com/cryenvy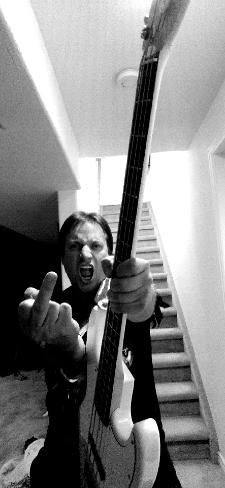 UP-COMING SHOWS
----------------------
-------------------
For booking info please contact,
brianriggins1967@gmail.com
Make sure to include in your *Subject*
***BOOKING THE BAND***
RECENT NEWS:
05/10/2015; - I have taken some time off from playing live shows. NOT because I want too but because where I currently live it pretty much sucks and in he middle of nowhere. So I hope by this time next year I will be in an area that is more productive and that I can find musicians (The Right musicians for this band). In the mean time I am and have been writing new demo's and hope too record another new albums worth maybe sometime this year. Still not sure if I will print any CD's for the last 10 tracks. currently I am offering them for FREE Downloads. Please drop me an e-mail if you have any questions. Brian Roxxy
--------------------------------------------------
08/29/14 - Currently working on and writing new material for the next few albums. STILL have the CRY ENVY - CRY ENVY album/CD waiting to release. I will return to Colorado in the near future to continue and Build on the live shows. Musicians contact me on my email if you are interested.
----------------
12/14/2013 - After a 3 year stint in Angel City Rejects playing in both CA and CO. Brian has returned to his first love. CRY ENVY and with that has recorded a NEW 10 song CD. which he hopes to have available sometime after the first of the year/spring.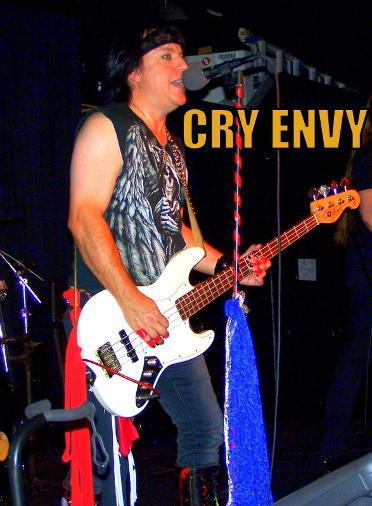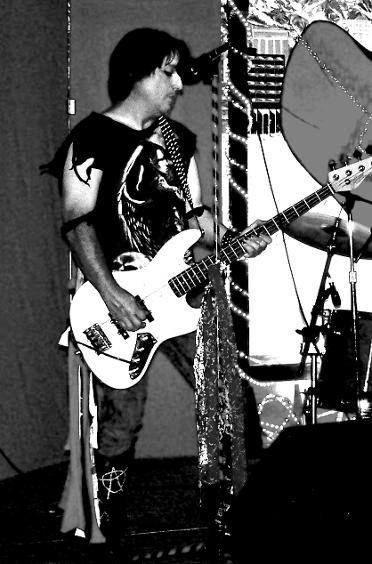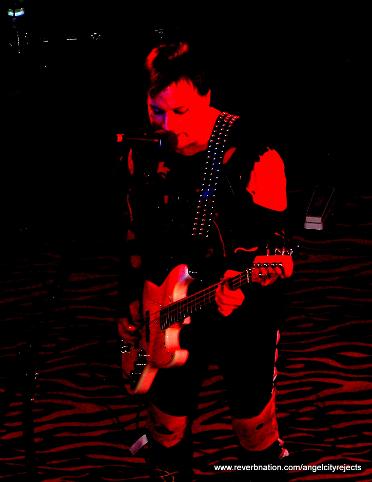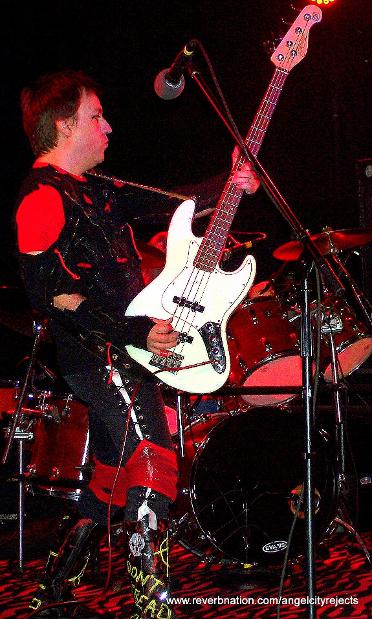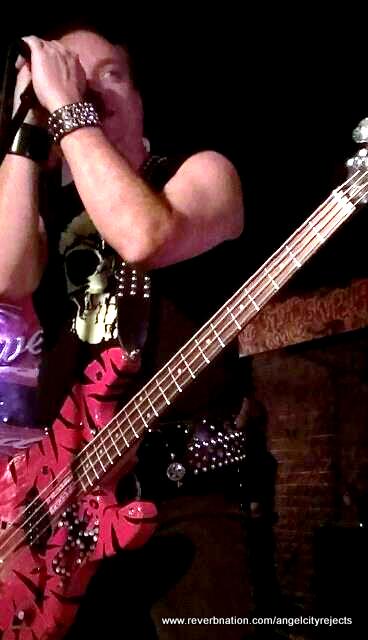 As some of you may notice the reverbnation caption in the corner, these pictures were from my side band Angel City Rejects. Live shots.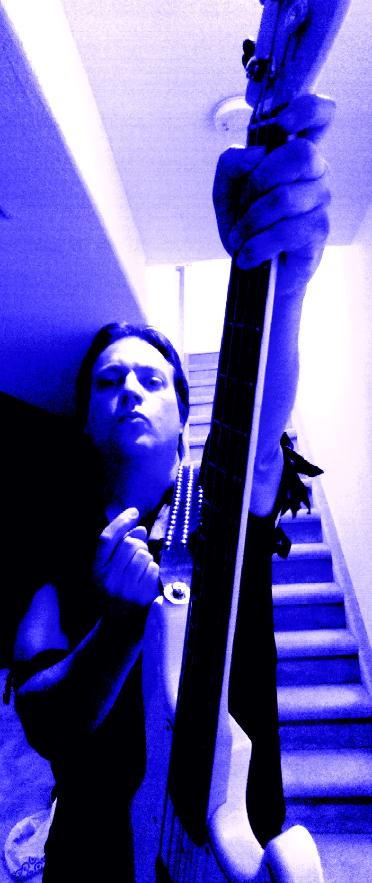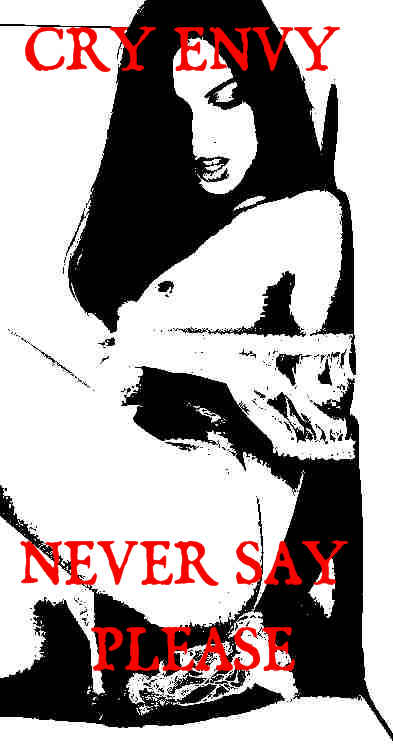 More AUDIO on the Audio-Video-More page....