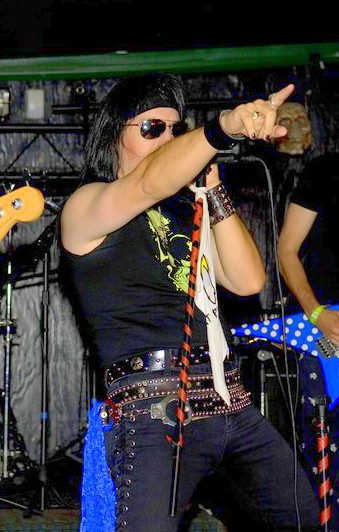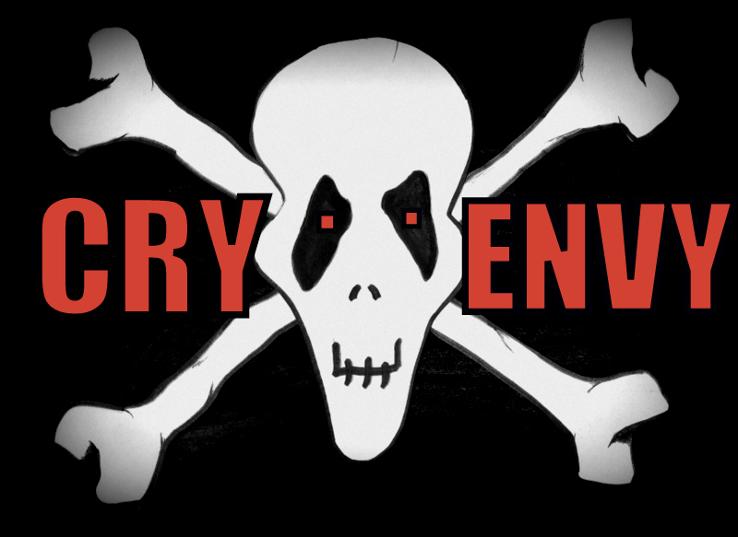 CRY ENVY has taken some time off to write and Brian Roxxy / CRY ENVY will to return to the LIVE scene, Hopefully in 2018 in what looks to be The Northwest Arkansas Area (And reassemble a NEW Line up. But for now here is some history and if you are in or around the Rogers/Fayetteville AR Area hit me up. CRY ENVY was created in Northern California in 2003/04, by Brian Riggins (A.K.A. Brian Roxxy) Rocked CA from 2005-2010, (recorded 3 Albums 1st NEVER SAY PLEASE, 2nd WELCOME TO MY HOUSE and 3rd YOU'RE MY DIRTY ONE. Then Brian Took a break to work on ANGEL CITY REJECTS from June of 2010 until 2013. In 2013 I Recorded 10 new tracks at the End of ACR. it is a CRY ENVY recording though. but time has come and a long time at that for a Full Return to CRY ENVY 2018 Looks like it will be the year again HOPEFULLY. and a change of scenery down to the NWA Area (Northwest Arkansas). Will be looking For a Guitarist, Bassist (maybe) and Drummer's if interested please contact me @ brianriggins1967@gmail.com
Keep the Rock Hard and the Groove Sleazy!
CRY ENVY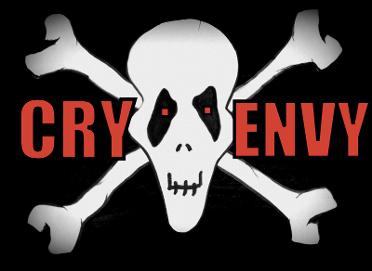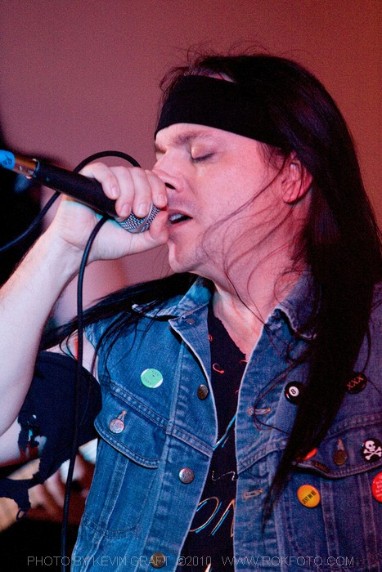 Brian (Roxxy) Riggins - Vocals, Bass and Guitar.
On The Audio-Video page MORE AUDIO, 1st Album "NEVER SAY PLEASE"
2nd Album "WELCOME TO MY HOUSE
3rd Album "YOU'RE MY DIRTY ONE"
- EARLY DEMO's - 5 of 8
LIVE @ The Toad Tavern AUG 31st 2013 (Angel City Rejects Show).
LIVE @ The Shire Road Club JAN 22nd 2010 (Roxxy)
also visit us @ http://www.reverbnation.com/cryenvy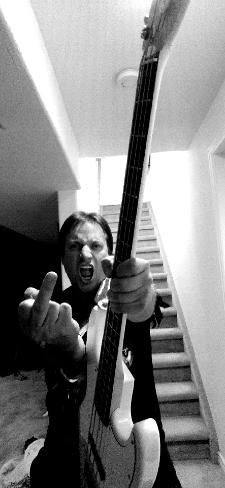 UP-COMING SHOWS
----------------------
-------------------
For booking info please contact,
brianriggins1967@gmail.com
Make sure to include in your *Subject*
***BOOKING THE BAND***
(NOT currently booking gigs)
RECENT NEWS:
01/30/2018 - Haven't posted in a while but here we are in 2018 Hopefully I'll be out of my current HELL location and into a Normal area where I can continue new work on CRY ENVY. I have plenty of new Demo's close to 100 as I type this. I will be looking for the RIGHT musicians this time around. Hope to have more news throughout the year. Peace!
06/28/2017; - Here we are in 2017 midway through it. I have been asking for your help, Friends, Family and Fans. I have 20 songs out of around a 100 that I narrowed down to 18 that I am looking for your opinions on. your TOP 10 that stand out. I say 20, because there are 2 that I definitely will record. go to the YOUR VOTE - New CD section listen to the tracks and send me your feedback. Remember these are ROUGH DEMO'S. all songs are of course go without mention (c) 2016 & 2017 SNRC Music. All Lyrics and Music by Brian Riggins (a.k.a) Brian Roxxy.
______________________________________
05/10/2015; - I have taken some time off from playing live shows. NOT because I want too but because where I currently live it pretty much sucks and in he middle of nowhere. So I hope by this time next year I will be in an area that is more productive and that I can find musicians (The Right musicians for this band). In the mean time I am and have been writing new demo's and hope too record another new albums worth maybe sometime this year. Still not sure if I will print any CD's for the last 10 tracks. currently I am offering them for FREE Downloads. Please drop me an e-mail if you have any questions. Brian Roxxy
--------------------------------------------------
08/29/14 - Currently working on and writing new material for the next few albums. STILL have the CRY ENVY - CRY ENVY album/CD waiting to release. I will return to Colorado in the near future to continue and Build on the live shows. Musicians contact me on my email if you are interested.
----------------
12/14/2013 - After a 3 year stint in Angel City Rejects playing in both CA and CO. Brian has returned to his first love. CRY ENVY and with that has recorded a NEW 10 song CD. which he hopes to have available sometime after the first of the year/spring.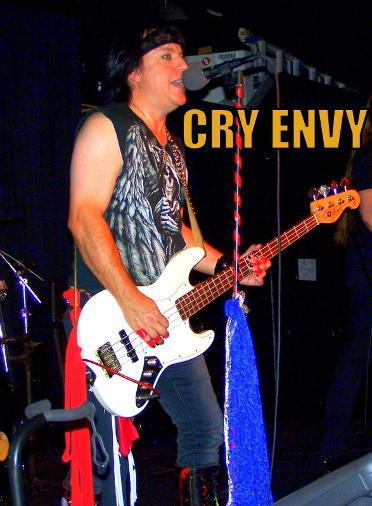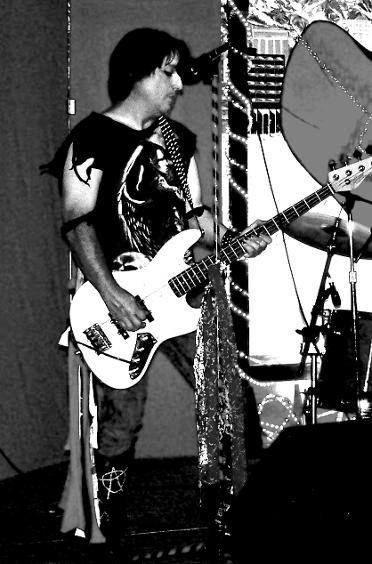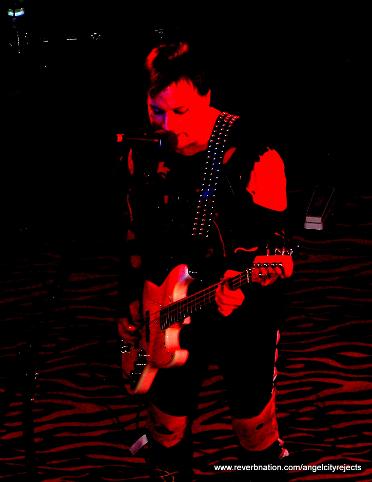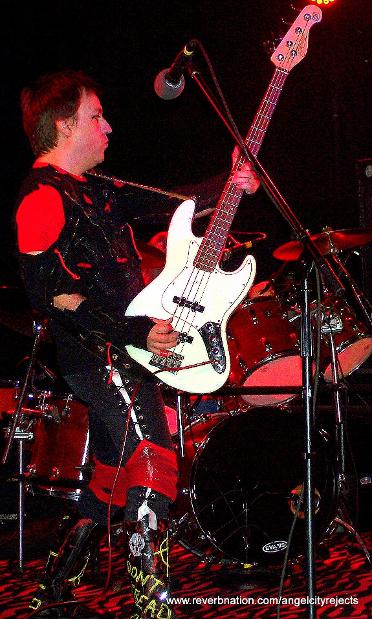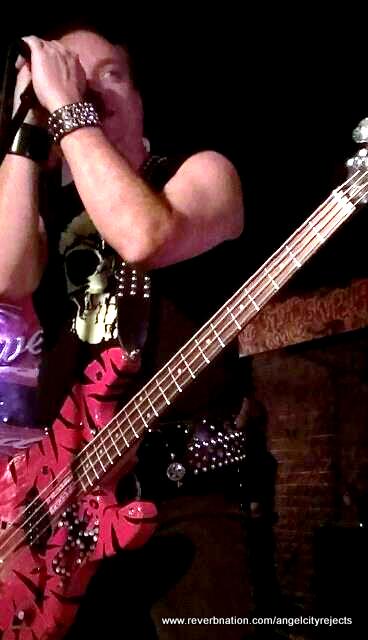 As some of you may notice the reverbnation caption in the corner, these pictures were from my side band Angel City Rejects. Live shots.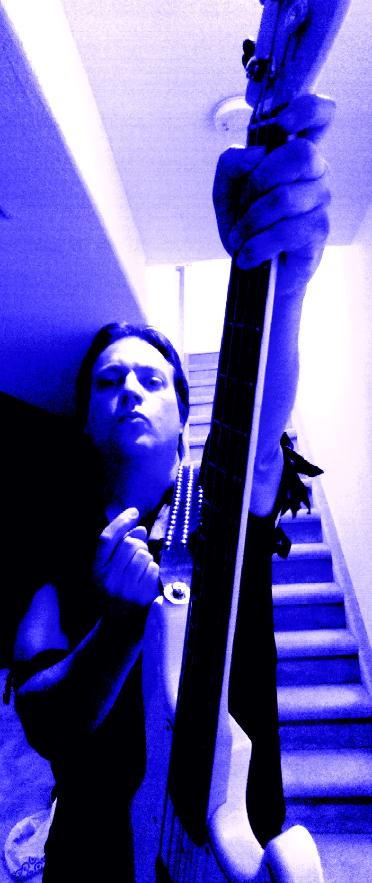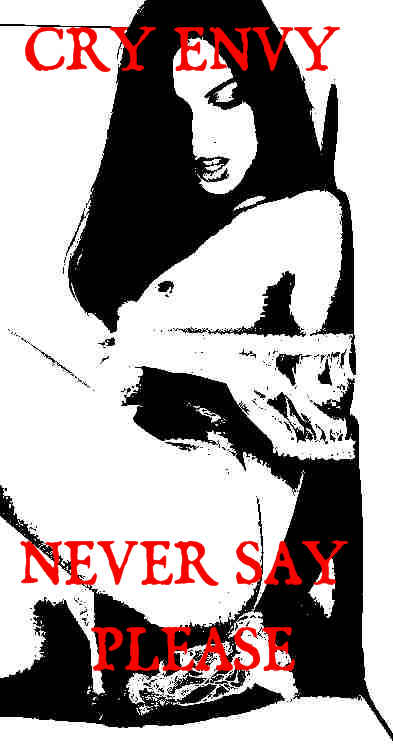 More AUDIO on the Audio-Video-More page....